Wentylacja w łazience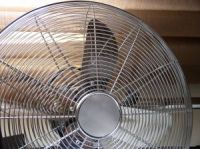 W łazience praktycznie zawsze trzeba będzie się zmagać z parą wodną w powietrzu i tą osadzającą się na
lustrach
. W niektórych przypadkach w łazience jest też zamontowany junkers - wtedy w powietrzu pojawia się też tlenek węgla.
Tych niedogodności można jednak uniknąć, a przynajmniej je zredukować do minimum, jeśli zadbamy o odpowiednią wentylację. Pierwszym krokiem jest zamontowanie niezbyt szczelnych
drzwi
, dzięki którym utrzymamy cyrkulację powietrza w całym mieszkaniu. Niezbyt szczelne - oznacza, że na dole drzwi do każdego pokoju powinna być szczelina szerokości około 1cm. Drzwi do łazienki mogą mieć szczelinę nawet dwa razy szerszą. Popularniejszym rozwiązaniem jest montaż
kratki wentylacyjnej
lub nawiercenie otworów w dolnych partiach drzwi. Kratki zamontowane w łazience powinny mieć możliwość sterowania ilością usuwanego powietrza - to rozwiązanie jest przydatne praktycznie wszędzie, gdzie łazienka połączona jest z toaletą.
Niekiedy stosuje się również
wentylację
wspomaganą elektrycznym wiatrakiem. Pozwala to na szybsze pozbywanie się oparów pary wodnej z
łazienki
.
Osobnym zagadnieniem jest łazienka z piecykiem gazowym, ponieważ ma dużo większe
wymagania
, jeśli chodzi o jakość wentylacji. W tym przypadku musi ona być zdecydowanie bardziej sprawna, ponieważ piecyki potrzebują dużo tlenu w trakcie spalania gazu. Kratka wentylacyjna powinna więc zapewniać maksymalny dopływ powietrza i nie musi mieć funkcji regulacji (zmniejszania dopływu). Najbardziej zaawansowane technologicznie kotły i piece automatycznie - w razie nieprawidłowego funkcjonowania wentylacji - odcinają dopływ gazu. Stare wersje niestety się nie wyłączają i przez to w przypadku złej wentylacji w łazience - mogą doprowadzić nawet do zatrucia tlenkiem węgla osób znajdujących się w tym pomieszczeniu, ponieważ gaz nie będzie się spalać całkowicie. Może również w ekstremalnych przypadkach dojść do wybuchu. Dla tego należy zadbać o skuteczną wentylację lub wymienić nawet piecyk na bardziej nowoczesny.