Szafki łazienkowe
Meble łazienkowe są oferowane w bardzo szerokiej gamie. Białe, kolorowe, odpowiadające potrzebom nawet najbardziej wymagających klientów... Można je kupić w kompletnych zestawach lub pojedynczych elementach. Meble łazienkowe mogą mieć właściwości dekoracyjne, wiele zestawów łączy w sobie białe elementy z tymi lakierowanymi z drewna lub drewnopodobnymi.

Do łazienki można zakupić meble klasyczne lub współczesne ale również meble stylizowane i antyczne.

Typowe meble łazienkowe w zestawie składają się z szafki pod umywalkę, umywalki. W zestawie jest też wysoki i niski słupek, wisząca szafka i lustro lub szafka lustrzana. Jeśli na etapie wyposażanie łazienki nie kupimy całego zestawu, to później możemy mieć problem z dokupieniem mebli, które będą pasować do tego, co już posiadamy.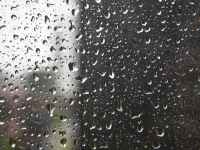 Słupki wysokie mają przeważnie wysokość około 180 cm oraz do 3 drzwiczek. Wysokie słupki są dobrym miejscem na umieszczenie kosza na pranie. Ich standardową szerokością jest 30cm.

Meble łazienkowe powinno przykręcać się do ściany, co jest istotne ze względu na bezpieczeństwo - zwłaszcza w przypadku słupków wysokich. Słupki niskie mają z reguły do 100cm wysokości i około 30cm szerokości.

Szafki wiszące mogą być bardzo zróżnicowane. Ich szerokość standardowa mieści się w przedziale 25-50cm. Ciekawym rozwiązaniem są szafki wiszące lustrzane montowane przeważnie nad umywalką. Służą one jako lustro łazienkowe. Są z reguły bardziej płytkie niż pozostałe meble łazienkowe.

Szafki łazienkowe pod umywalkę to najważniejsze meble łazienkowe. Mają przeważnie standardową wysokość - około 80cm, ale różnią się szerokością. W swojej różnorodności występują jako szafki zamknięte lub otwarte. Można w nich także umieścić kosz na bieliznę lub szuflady.
Źródło:www.leroymerlin.pl